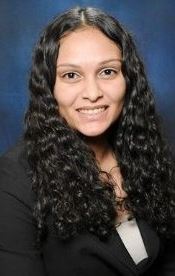 Veronica Abraham, Esq.
Monmouth County Business Attorney
Veronica graduated from The Pennsylvania State University, Smeal College of Business with a B.S. in Business Management. Her two minors were Legal Environment of Business and Law & Liberal Arts.
She earned her law degree from Case Western Reserve University School of Law, where she was president and founding member of the Corporate Finance & Law Alliance. Prior to practicing law, she worked as an extern at the Cuyahoga County Law Department and as a patent intern at Johnson & Johnson.
Upon joining Reardon Anderson, Veronica has been involved in handling a number of litigated matters. These cases have involved premises liability claims, motor vehicle accidents, trucking accidents and various business disputes. In addition to arguing before various courts in New Jersey and New York, she has also been responsible for taking depositions and overseeing discovery.
Veronica is licensed to practice in the State of New Jersey and the United States District Court for the District of New Jersey. She is also licensed in New York.