Leonid Kushnir, Esq.
Monmouth County Business Lawyer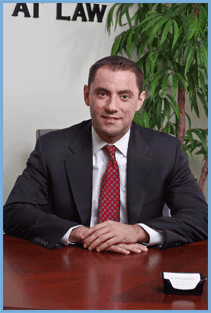 Lenny is an experienced trial attorney who has tried a number of cases in New York and New Jersey. Additionally, he has argued before the Appellate Courts on a number of occasions. Prior to joining Reardon Anderson, LLC, Lenny was the managing attorney of the New York office of a regional law firm which represented clients in civil litigation.
Lenny has represented clients in matters involving premises liability, Dram Shop claims, negligent security, construction accidents, motor vehicle accidents, and more. Additionally, Lenny has represented the interests of property owners, bars/restaurants, business owners, trucking companies and insurance companies.
Lenny received his JD from City University of New York School of Law. Prior to attending law school, Lenny graduated from Baruch College, where he received dual degrees in Psychology and English. Lenny is licensed to practice law in the State of New York, the State of New Jersey and the Federal District Court of New Jersey. He is a member of the New York State Bar Association.